why Ultimate visuals?
Founded in 2002 and with over 500 weddings captured, your story is in safe hands - Let us capture your memories on film for a lifetime
Go to Team & Experience
Team & Experience
Our in house team has a wealth of experience, capturing weddings of different faiths and cultures over many years since 2002. With over 500 weddings under our belt, your certainly in safe hands. Utilising 2 cameras as standard, allows us to to cover all bases and capture the day in full. We believe in smart dress only, shirt, tie and suits is how we roll! We love capturing weddings and and encourage a meet with us at The Coach House, Dunstable for a cuppa and a chat so we can create a package that works for you and your wedding.
Go to Equipment
Equipment
Maintaining a high level of film and audio quality is paramount to us. Our choice of tool is the Canon C100 camera which offers stunning cinematic images. This is backed up with additional microphones for clear audio capture of the vows & speeches. We like to make use of the latest tools of the trade and are always updating. The use of camera sliders has been introduced recently and offers a great addition to our standard shots. For a list of our current equipment list, feel free to ask the team!
Go to Film Editing
Film Editing
Each wedding captured by us is allocated a minimum of 5 days studio time to create the perfect film. Our story films are unique and offer a full length feature film allowing you to really live the moments back. We use Adobe CC software which incorporates Premiere Pro, Photoshop, Media Encoder and more! Combining the multi cameras with cinematic music and a little bit of Ultimate Visuals magic we can provide you with a memory last lasts a lifetime!
Go to Recommended
Recommended
Being well established within the wedding industry, we have forged relationships with many venues, suppliers, clients over the years and we are proud to say most of our work is via referrals. We are the official videographers for Luton Hoo Golf & Spa, Woburn Sculpture Gallery, Wrest Park and more! Photographers are key to a successful shoot for us and we are again proud to be recommended by some of the major names – Esme Robinson, Chris Douglas, Emily Little, Becky Kerr, David Hughes, Bill Bowman. For a full list, please ask!
Company History 2002 -2017
We are often asked "How did you start the company" we love talking about what we do, heres a brief overview
Who are we? When did it all start? Established in 2002, Ultimate Visuals has become one of the largest wedding film companies with Bedfordshire. With over 500 Wedding Films under our belt, you can be confident that you are in truly professional and safe hands. Our success has been built on recommendation from both suppliers and happy clients. We love filming weddings and will do our best to make sure your memories really are captured for a lifetime. We have had several bases over the years due to our expansion and need for space for the bigger team, from a home base, to the Wedding Courtyard in Leighton Buzzard and finally we have settled in the Coach House, Dunstable.
Meet the team
Our dedicated, experienced team are on hand every step of the way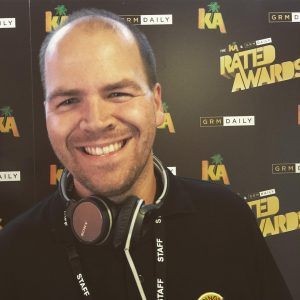 Simon is the driving force behind the business and founded it back in 2002.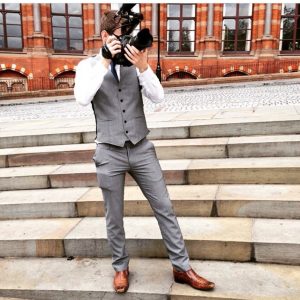 Nayland
Film Maker & Editor
Nayland joined the team back in 2010 and has proved to be an asset to Ultimate Visuals. Nayland is the lead camera operator for all weddings.